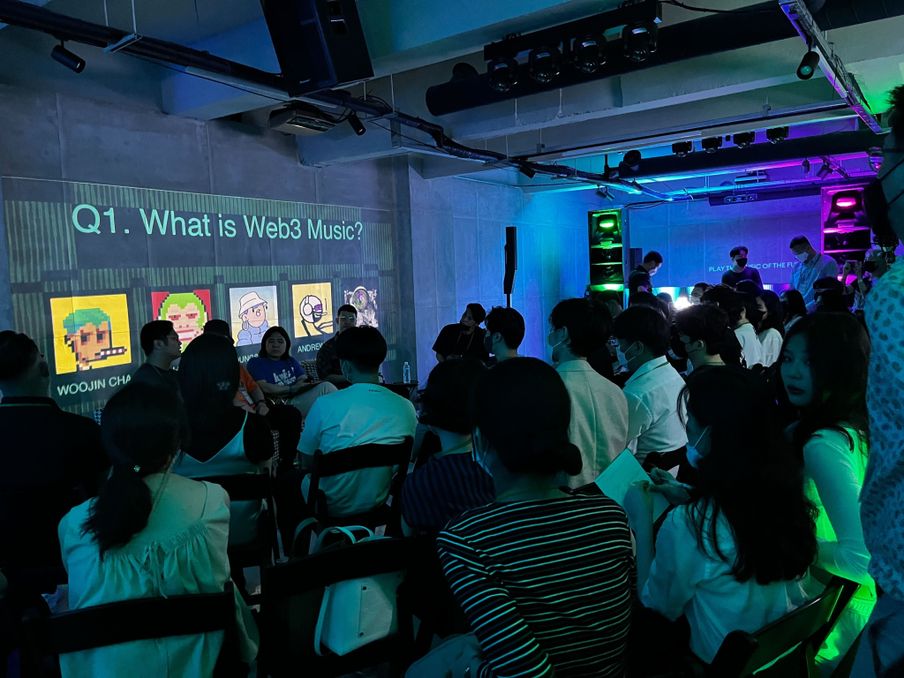 Global firms are eyeing the South Korean market despite its many layers of regulations, citing tech-driven innovation and a national trend of early adoption as the primary reasons for their interest.
The behemoths of the cryptocurrency market are expanding their global presence, despite the on-going bear market, which has now lasted several months. Projects like Ethereum, Solana and Polygon have formed investment funds to bet on companies around the world whose corporate values have dropped significantly due to the crypto winter. Among those on their shopping lists are a number of South Korean crypto firms.
The aforementioned deep-pocketed crypto giants have all recently announced various collaborations with South Korean firms, with many crypto exchanges, including Crypto.com and FTX, also seeking to acquire smaller Korean businesses.
Why, then, are crypto giants eyeing the South Korean market, in spite of its strict and restrictive financial regulations? An undying enthusiasm for crypto investment within Korea and a host of consumers eager to embrace new technological innovations are often cited as core reasons.
"South Korea has always been a leader, especially when it comes to digital assets," said Matthew Sorg, head of Product and Partner Engineering at the Solana Foundation, which runs the Solana project, in an interview with The Miilk.
"Korean innovation is driving everything from the digital asset market, free-to-play games, e-sports, and mobile phone adoption, all the way to innovations in core gameplay across both casual and AAA massively multiplayer online games and shooters," he added.
The nation is indeed playing an important part in the global trade of cryptocurrencies, currently ranking second in the world in total bitcoin transaction volume. The South Korean won accounts for 8.72% of all bitcoin transactions, placing it just behind the US dollar, according to market index provider Coinhills on August 9th 2022.
What's more, according to the data provider The Block, the South Korean crypto exchange Upbit accounts for 18% of all crypto transactions, ranking third globally after the US exchange Coinbase and Bahamian exchange FTX.
Given its prominent market standing, South Korea has earned the attention of the big dogs of the crypto market. Sorg added that South Koreans are characterized as unafraid of using and trading digital assets and gaming items, all the while adapting quickly to new mobile technology.
Likewise, Polygon also highlighted the appeal of Korea's tech savvy environment. "South Korea's trading volume is very high, with the nation housing many innovative and exciting tech-focused large enterprises. As Polygon becomes a global company, Korea is becoming an increasingly important market to us," Michael Jordan, Senior Business Development Officer at Polygon, told The Miilk.
Korea's domestic market draws in big names
Recently, global blockchain behemoths have been increasing their presence in Korea. Among them is Ethereum, the second largest crypto project by market capital. In August, Vitalik Buterin, the creator of the Ethereum blockchain, recently attended both the Buidl Asia 2022 blockchain event and Korea Blockchain Week (KBW) 2022, both of which took place in Korea. During a speech at the event, he outlined his plans for Ethereum 2.0 and the Soulbound Token project.
Executives from Solana and Polygon, the 9th and 14th largest players by market cap respectively, have also paid visits to Korea recently to share knowledge and seek out emerging blockchain talent. Polygon co-founder Sandeep Nailwal spoke on the future of blockchain as part of a lecture to more than 500 developers during KBW2022.
"We are currently hiring both business and partnership managers," stated a Polygon official during the event.
Polygon is also actively expanding its cooperation with Korean companies, establishing partnerships with Korean entertainment companies including NOD Games', the developer of the blockchain-fueled 'League of Kingdoms' game and 'SNKRZ', a fitness-to-earn app, alongside the blockchain investment company Hashed and decentralized exchange protocol Ozys. In addition, it has offered funds to projects seeking to migrate from the now-collapsed Terra blockchain to their own platforms. The NFT marketplace 'OnePlanet' and NFT game ' Derby Stars', both Korean entities, have also moved onto the Polygon chain.
"Polygon has been growing its ecosystem really aggressively of late," noted a domestic crypto venture capitalist.
Solana, on the other hand, plans to set up its Korea office as early as this year.
In June, the Solana Foundation and its investment arm Solana Ventures launched a $100 million fund specifically designed to target South Korean gaming studios, GameFi(game finance), NFTs and DeFi(decentralized finance).
Crypto giants hungering for M&As
The Hong Kong-based crypto exchange and payment firm Crypto.com announced on August 8th that it had acquired a 100% stake in the crypto exchange OK-BIT and online payment company PnLink. The OK-BIT deal marked the first acquisition of a domestic South Korean business by an international crypto firm.
Many see these takeovers as an indicator that global crypto firms will soon jump into the South Korean payment industry in earnest.
Obstacles remain, however, with OK-BIT still lacking permission to operate Korean won(KRW)-based services. Running any payment business in South Korea will only be possible once that business has passed the stringent regulations imposed by authorities.
In order to run a KRW-based payment service in Korea, companies need to meet a raft of financial criteria, which are laid out in the Information Security Management System, and encompass major shareholder eligibility and real name account regulations. The prospective service provider also has to be registered as a Virtual Asset Provider at the Korean Financial Intelligence Unit (KFIU), a financial watchdog.
Currently, only five cryptocurrency exchanges--Upbit, Bithumb, Coinone, Korbit, and Gopax—have met the requirements necessary to issue real name accounts, and therefore are permitted to run Korean won-based exchange services in Korea.
FTX, a global cryptocurrency exchange, is reportedly considering the acquisition of Bithumb, Korea's second-largest cryptocurrency exchange by transaction. Bithumb is a virtual asset service provider registered at the KFIU and is one of the top five exchanges supporting KRW-based transactions.
In July, Bloomberg reported FTX had been negotiating an acquisition of the domestic exchange for several months, with the Korean firm being valued at between 1 trillion(US$730 million) and 4 trillion won. Bithumb has refused to either confirm the rumored acquisition talks.
It remains unclear, however, whether the two parties will successfully close the deal, with South Korean authorities expected to block the acquisition due to concerns surrounding their inability to regulate the business dealings of the Bahamas-based FTX.
Domestic financial regulators have, for example, persistently barred the launch of crypto derivatives in South Korea since 2017, despite FTX offering them and other related products in its global markets.
Bithumb has been at the center of various speculations in recent years. Since the plastic surgery firm, BK Medical Group, failed to acquire the company in 2018, a number of other interested parties have entered into a bidding war, including the broadcasting equipment maker, Vidente, the holding company of the gaming firm Nexon, NXC, and mobile game developer, WeMade. Last year, large domestic and international financial institutions and IT companies, including JP Morgan, the Chicago Mercantile Exchange (CME), and Naver reportedly showed interest in acquiring Bithumb. All but Vidente's negotiations have since collapsed, however, due to Bithumb's complex leadership structure and disagreements concerning its value among bidders.
Vidente is currently Bithumb Korea's largest shareholder, with a 10.22% stake in the firm, which operates the exchange platform. It also owns a 34.22% stake in Bithumb Holdings, the holding company of Bithumb Korea.
Vidente CEO Jiyeon Kang also serves as the head of the entertainment firm Initial, biotech firm Inbiogen and content creator Bucket Studio.
This content is a translated and edited version of the interview, written in Korean, available at this link.
Sejin Kim(sejin@themiilk.com) wrote the first draft of this translation and Youngwon Kim (Youngwon@themiilk.com) and Moorea Mehta (m.p.a.mehta@gmail.com) contributed to editing the translated version.